10 Super Sophisticated Kids Room Ideas to Steal
Kids' room design trends are getting more classic and sophisticated every day. Peek into these grown-up trends you should steal ASAP.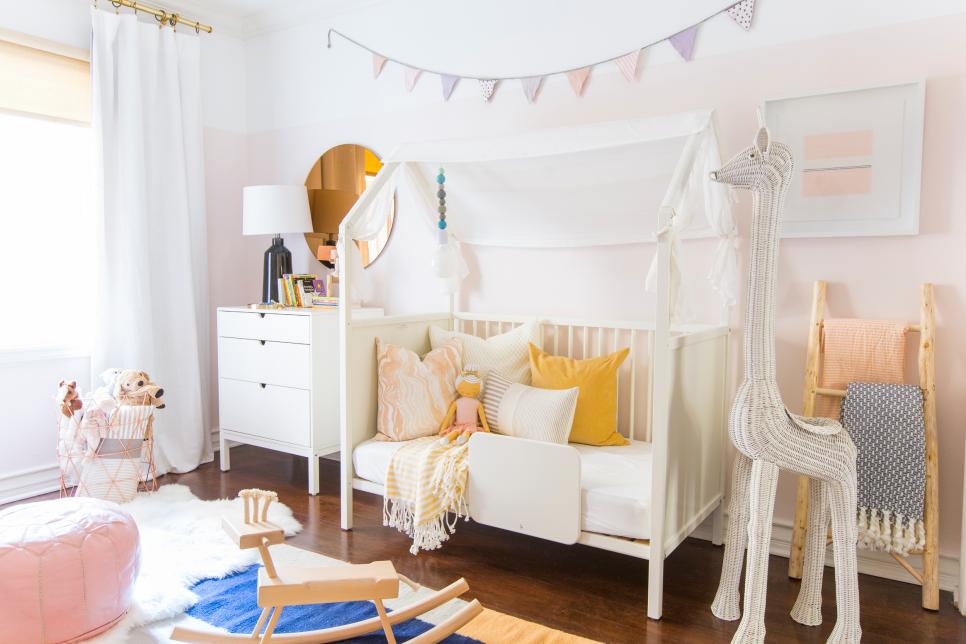 Scandinavian Lines
Scandi style is everywhere these days, and we're definitely not mad about it. If you love it too, it's easy to incorporate a few of its main features in your child's room like clean lines, wood elements and lots of white. If you're not ready to go full on the Scandinavian decor, add a few select color accents to warm up the space (think rugs, pillows or art).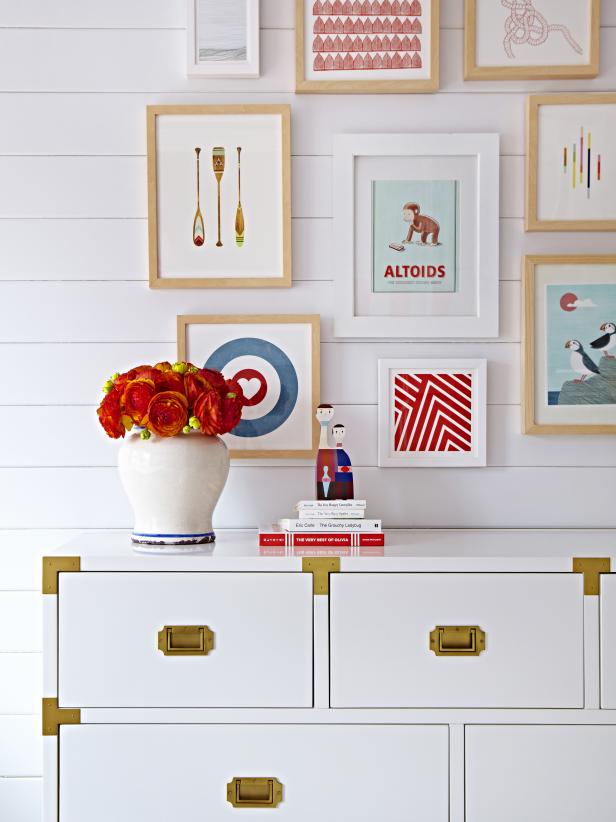 Shiplap Walls
We blame 
Chip and Jo
 for our full-on shiplap obsession, but we're all in deep now. The trend, however, actually works just as well for kids' rooms as it does for the rest of your home. It's a great way to add a bit more texture and interest to a room that might have a simpler color palette. Try an easy shiplap accent wall if you want to go with a more minimalist approach.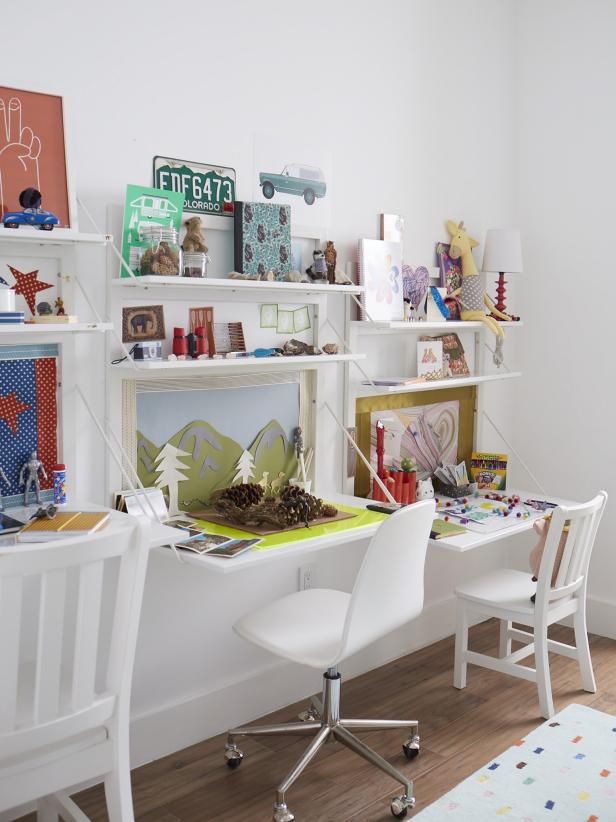 Creative Workspaces
Workspace design trends keep getting more creative, and this goes for kids' rooms, too. Wall-mounted desks are a great solution for smaller spaces, and they also allow you to completely customize the room depending on your kid's needs. Kids of all ages can all be accommodated by simply mounting the desks at different heights.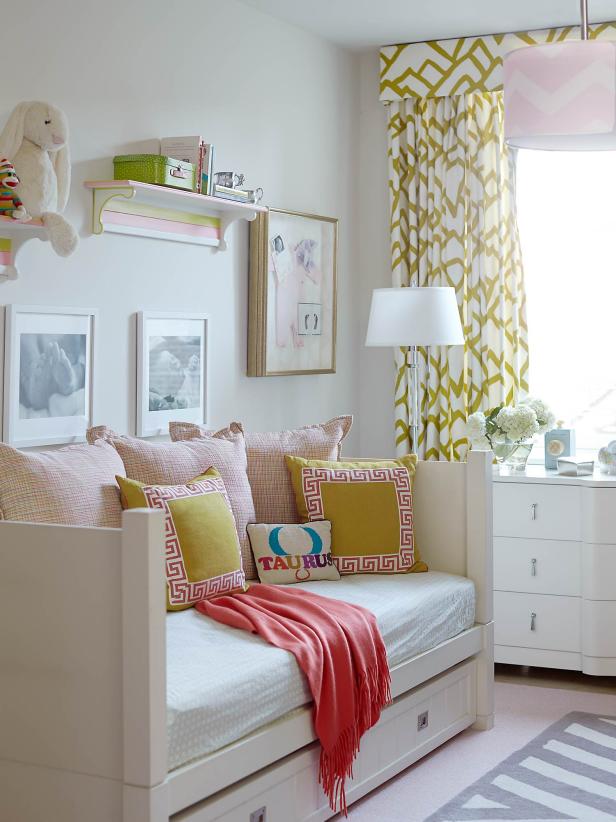 Embrace the Daybed
Daybeds are truly one of the most versatile and useful pieces of furniture. They're a killer option for smaller spaces (use a daybed instead of a sofa), but they're also perfect in a nursery or kid's room. For new parents who need a spot to get an hour or two of sleep in-between feedings, they're also a great solution. Load up your daybed with some cozy pillows to make the space feel more sophisticated and intentional.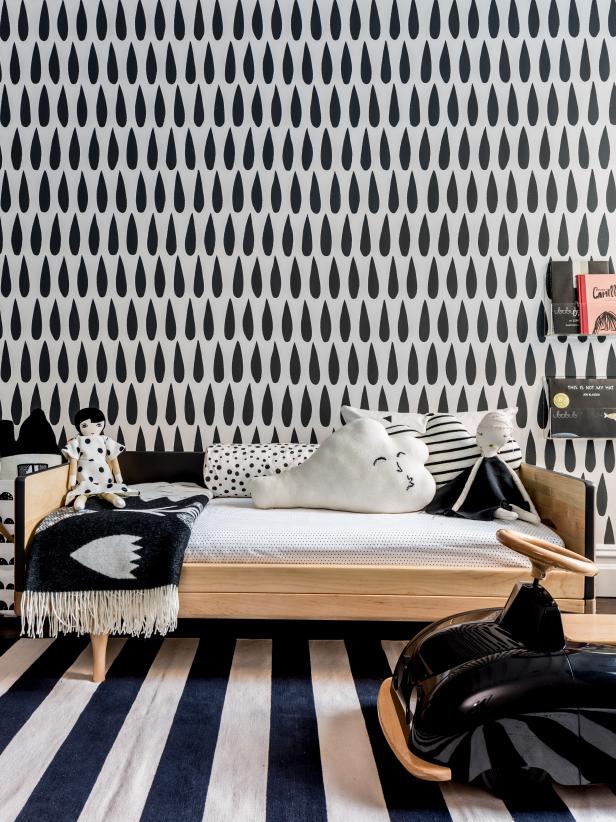 Pattern Play
For major impact, steal this tried-and-true idea: simple color palette with bold patterns. This black-and-white palette is classic, sophisticated and gender neutral. By including a variety of patterns within a tight color palette, you can really make a splash in your space.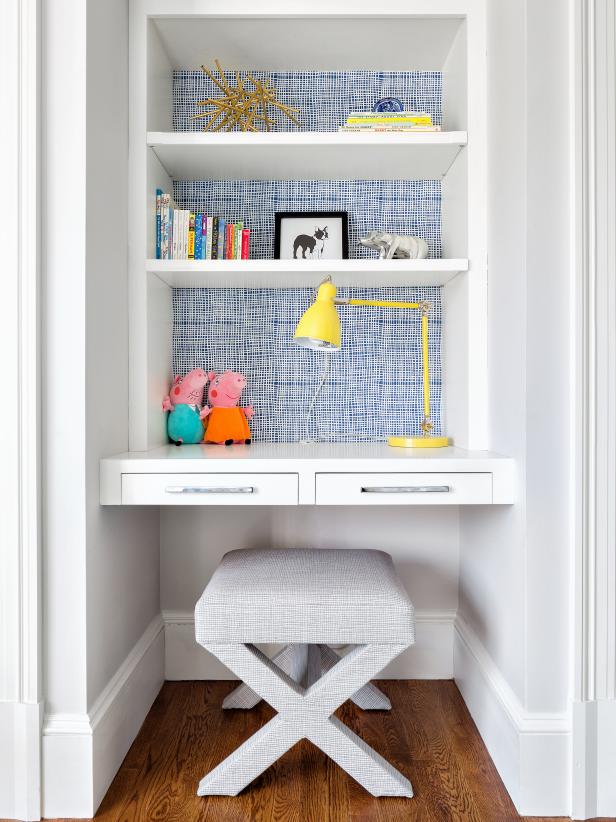 Small Space Tricks
There are so many small-space-living tricks that could also work great in a kids' room, and we think you should steal every last one of them. Here's a classic: convert a small, unused closet into a workspace. You can mount the desk a bit lower (depending on your child's age), or mount it at a normal height and use a stool that eventually gets converted into a chair.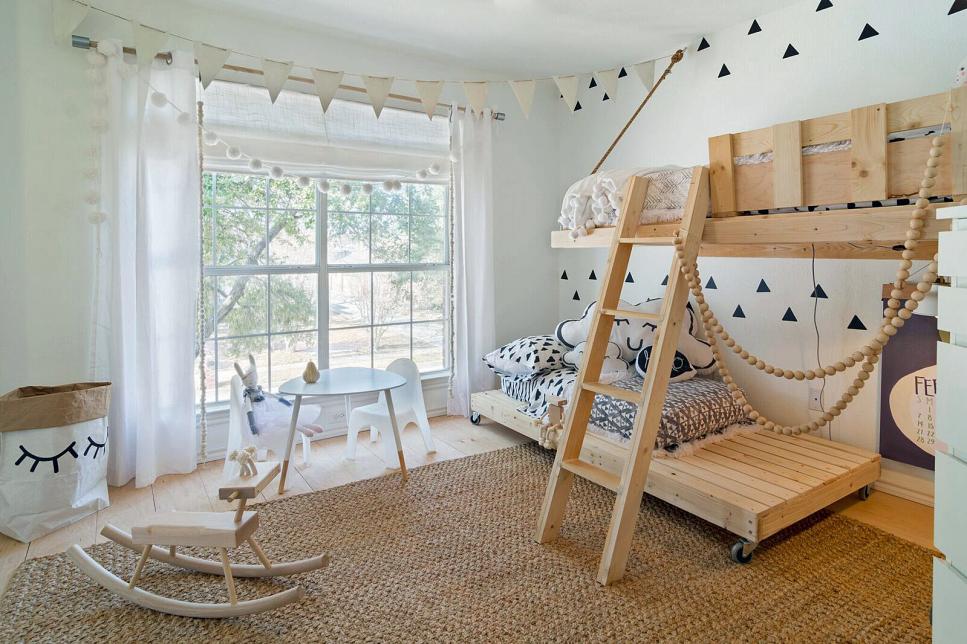 Neutral Palettes
Simple, neutral palettes are definitely having a moment. It's a great solution for a gender-neutral space (or one shared by brothers and sisters). White, grays and creams all work nicely, but you can also bring in natural wood or other textures.
Dark Floors
While they're not the easiest to keep clean, they always look dead sexy. It's a fun, high-contrast option to pair with a simple color palette like black and white. Just make sure you have a solid vacuum on standby.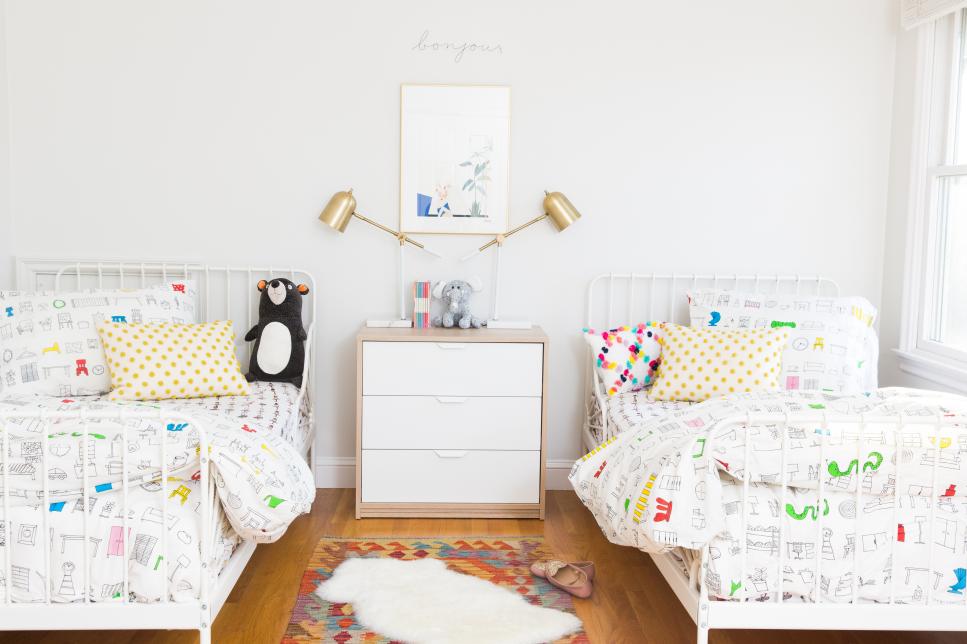 Layer Rugs
One of the easiest ways to bring warmth and texture into a kid's room is to layer rugs. When choosing two or more rugs to layer, be sure to opt for varying textures. Colors can either be similar or complementary, depending on how much impact you're looking for. Sheepskins (like this one!) are a nice touch, too.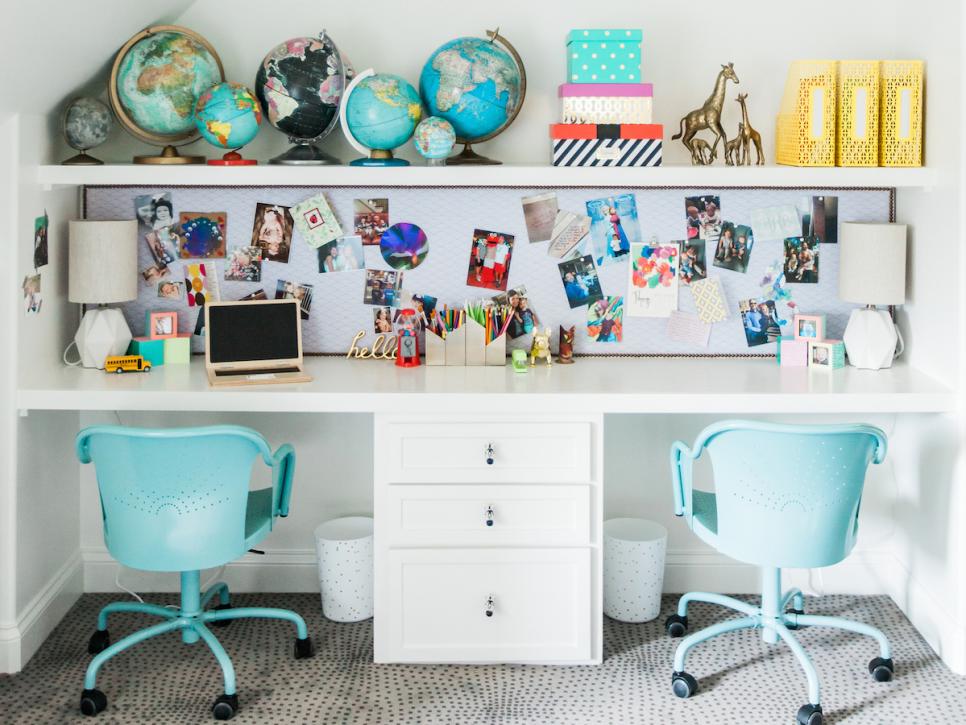 Display Collections
Teach your kids about creating their own collections from a young age. It's a tried-and-true shelfie technique that we never tire of. This collection of vintage globes looks fabulous on the shelves above this workspace and helps tie in the blue/teal hue as well.
SOURCE - https://www.hgtv.com/lifestyle/family/kids-and-babies/10-super-sophisticated-kids-room-ideas-to-steal-pictures